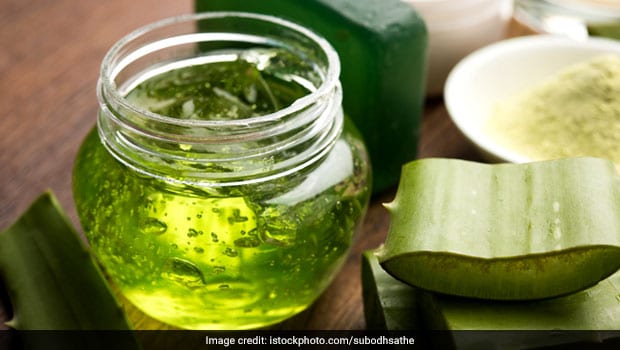 Aloe Vera has proved to be one of the most silent and powerful healers for skin and hair related problems. Needless to say, due to its amazing properties, it is widely used for skin treatments, hair treatments, and other medical treatments.
I have started using Aloe Vera for all my skin problems and after using it for a brief time, it has started showing amazing results! With zero-chemical usage, Aloe vera has proved to improve my skin, glow my skin, and at the same time, be extremely light on the pocket! Sounds great right?
Now that I am working from home, I have completely switched to chemical-free DIY's which are helping me repair my skin and get my long lost glow.
After trying a face serum made from Aloe Vera gel, I have now tried using Aloe Vera gel for skin lightening. This gel not only helps in getting glowing skin but also helps in lightening dark underarms and dark inner thighs. The only requisite for achieving the result is consistency. Please ensure that you follow this at least for 30 to 40 days every day for the best results.
What did I use?
Aloe Vera Gel – 4 tablespoons
Almond Oil – 6 to 8 drops
Turmeric powder – a pinch
How did I make it?
First, I took a clean mixing bowl and mixed aloe vera gel with turmeric powder. Once my gel and turmeric powder were mixed completely, I added almond oil and started whisking, till the mixture gets its shine and serumy-like texture.
That's it! This can now be used on the face, arms, thighs, anywhere! just ensure that you use a considerate amount, if using for thighs and underarms, and allow it to stay overnight for best results. For the face, it can be used as a serum by taking a very little amount of it and massaging till the gel dissolves.
Do try it out and let me know your experience in the comments section!